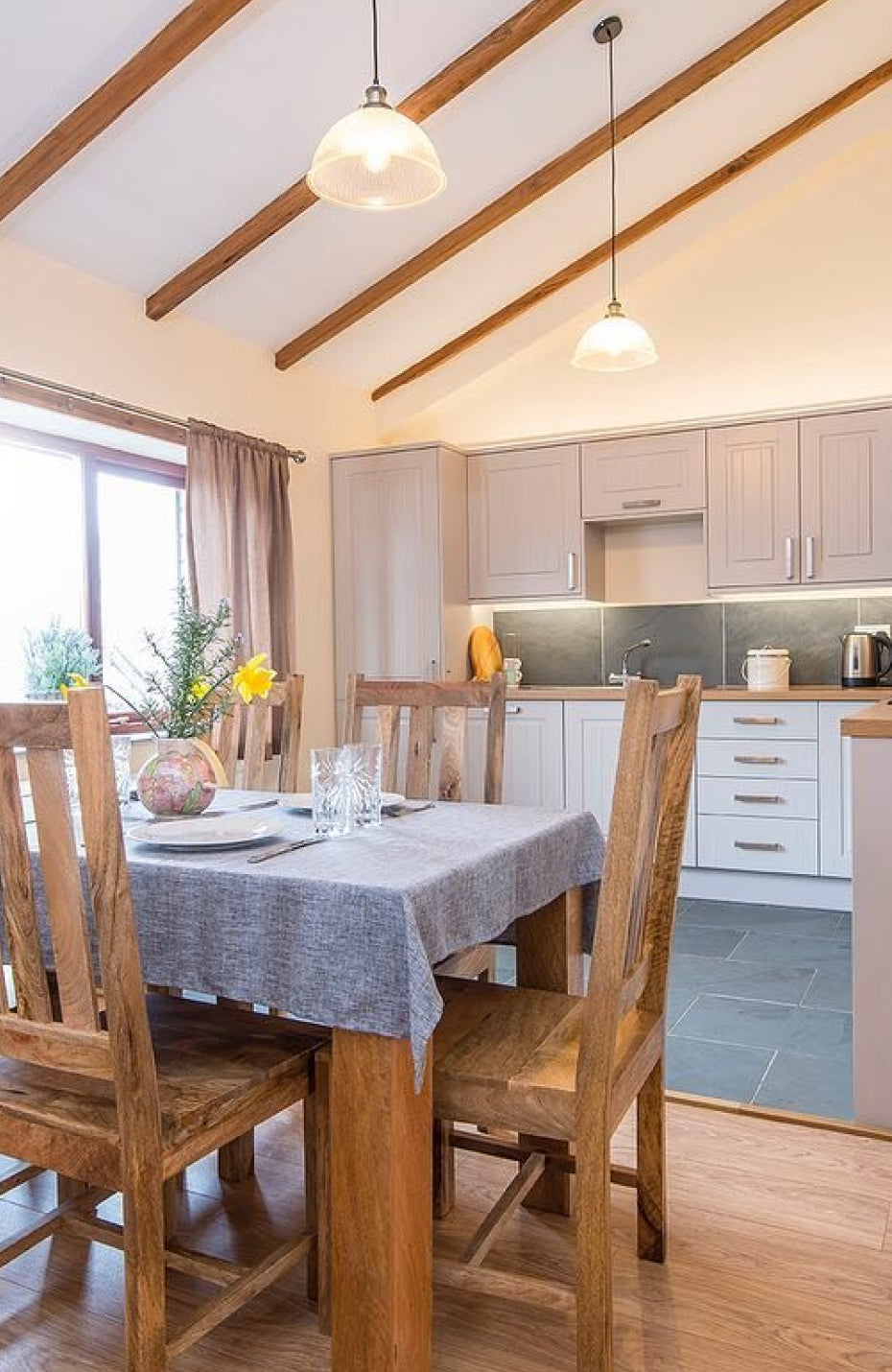 Explore Wales and stay with us at
The Caws Cenarth Dairy Apartment
Located within our working dairy at Caws Cenarth Cheese in rural West Wales, our apartment is the perfect place in which to immerse in country life with the scenic, tranquillity of the Carmarthenshire countryside on the doorstep and just a short 35 minutes drive from the spectacular, rugged Pembrokeshire Coast.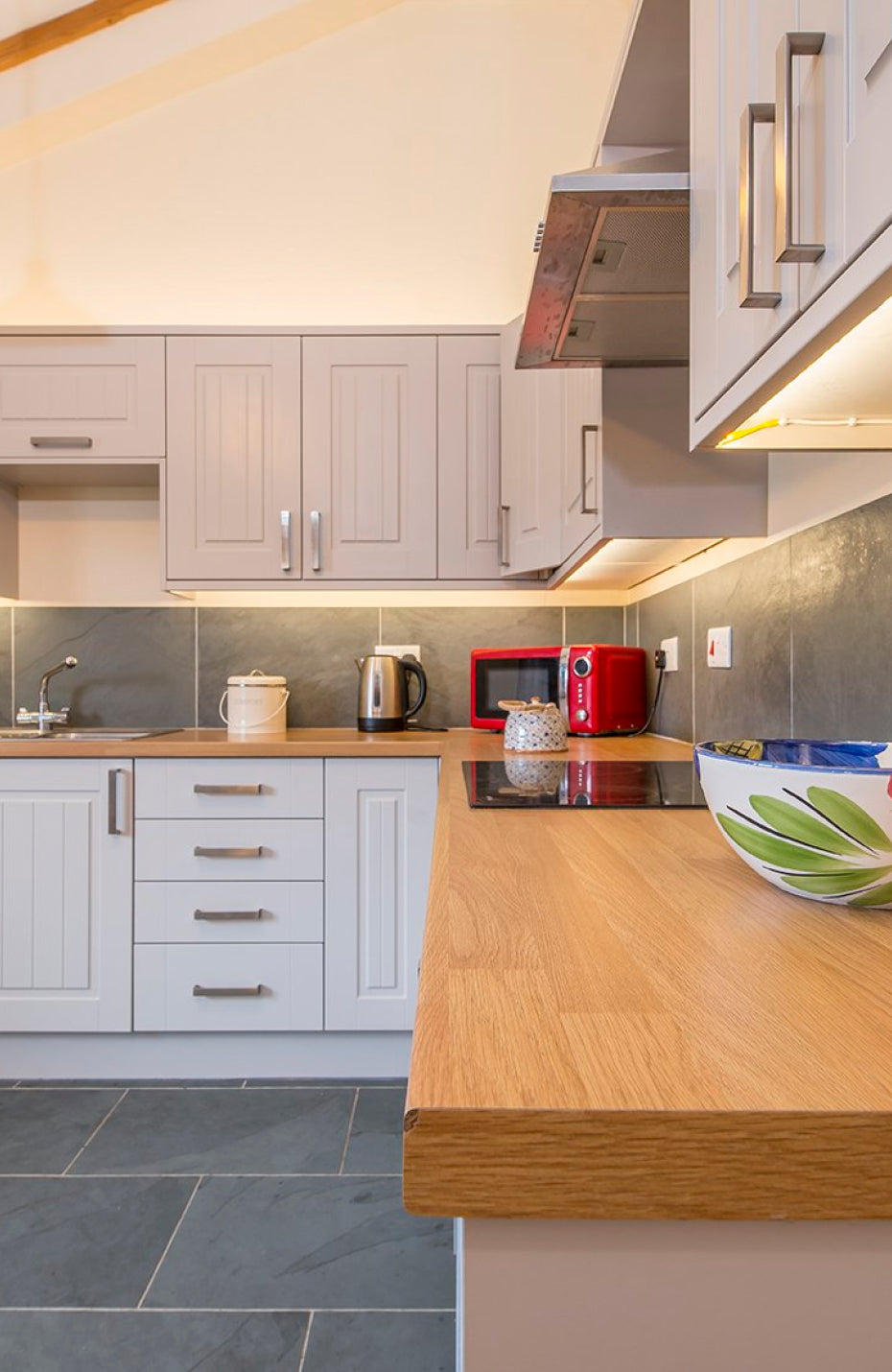 See Wales at Its Very Best
This is the landscape of myths and legends with stories and locations of the Celtic mythological creatures the "Mabinogion" all around. On clear nights watch the sky outside come alive with millions of stars where the only sounds heard are the owls hooting….or is it the Mabinogion? Unspoilt beaches, spectacular coastal and inland walks, cosy country pubs, fantastic local cuisine, outdoor sports and boat trips to watch Dolphins and Puffins, this is Wales at its very best.
What's Included?
Our delightful accommodation offers a blend of comfort, modern amenities, and a convenient location, making it the perfect choice for a relaxing getaway. With its inviting atmosphere, ample space, and close proximity to nearby attractions, the Caws Cenarth apartment promises a memorable stay filled with comfort, convenience, and tranquility.
Sleeps
The charming apartment at Caws Cenarth offers comfortable accommodations and can sleep up to 5 persons.
Rooms
The spacious apartment features 3 bedrooms, 1 kitchen/living space, and 1 bathroom, providing ample space and comfort for your stay.
Sleeping
The apartment provides bed linen and offers comfortable sleeping arrangements, including a double bed, single bed, and bunk bed.
Cooking
The apartment is fully equipped with an electric oven, electric hob, microwave, toaster, fridge, freezer, cooking utensils, and a dishwasher.
Sanitaries
The apartment is equipped with a washing machine, shower cubicle, a hand washing sink, and a toilet, ensuring a hassle-free stay.
Heating
To ensure your utmost comfort, our apartment features central heating, providing a cosy and warm environment throughout your stay.
Entertainment
Stay entertained and connected during your visit with a TV and reliable Wi-Fi access for your enjoyment and convenience.
Outdoors
The apartment includes a lovely lawn area, perfect for enjoying outdoor activities and hosting delightful barbecues during your stay.
Nearest Shops
Situated in close proximity to Newcastle Emlyn, the apartment is conveniently located just 4 miles away, a 13 minute drive by car.
Nearest Eateries
The apartment is conveniently situated near The Nags Head Inn, located just 2.5 miles away, approximately 10 minutes away by car.
Additional Goodies
You'll also get the chance to have a full guided dairy tour and a selection of our artisan organic cheese in your fridge on arrival.
Please Note
Access to the apartment is via a staircase.
As we are a working dairy, animals are not allowed in the apartment, sorry!
What our customers are saying...
"I recently tried a recipe featuring Caws Cenarth cheese, and I must say it exceeded my expectations! The combination of flavours was absolutely divine. The recipe was easy to follow, and the result was a dish that was both visually appealing and incredibly delicious. The Caws Cenarth cheese added a unique and delightful twist, elevating the overall flavour profile. I can't wait to try more recipes with this exceptional cheese. Highly recommended for cheese lovers and food enthusiasts alike!"
Elaine - 2 night stay at Caws Cenarth
Contact Us About the Apartment
Please see our FAQs below before submitting a message. If you have a question that you can't find the answer to on our site, please feel free to contact us using our form below and we will get back to you as soon as possible.
Looking for Help?
Frequently Asked Questions
No we deliver to the UK only.
It depends on where you are. If you are mainland UK, orders are dispatched by courier please allow up to 48hrs. If we are shipping to the channel islands or highlands of Scotland you will need to allow up to 3 days. We dispatch orders Monday to Wednesdays for delivery Tuesday to Friday.
You can contact us through our contact page! We will be happy to assist you.
Follow our journey on Instagram
@cawscenarthcheese